Articles
Sharing Lessons with Students
From your class, select a current or future lesson within your access window. Click "Share This Lesson" to open the sharing options.

You can share either the full lesson content or just the resource downloads.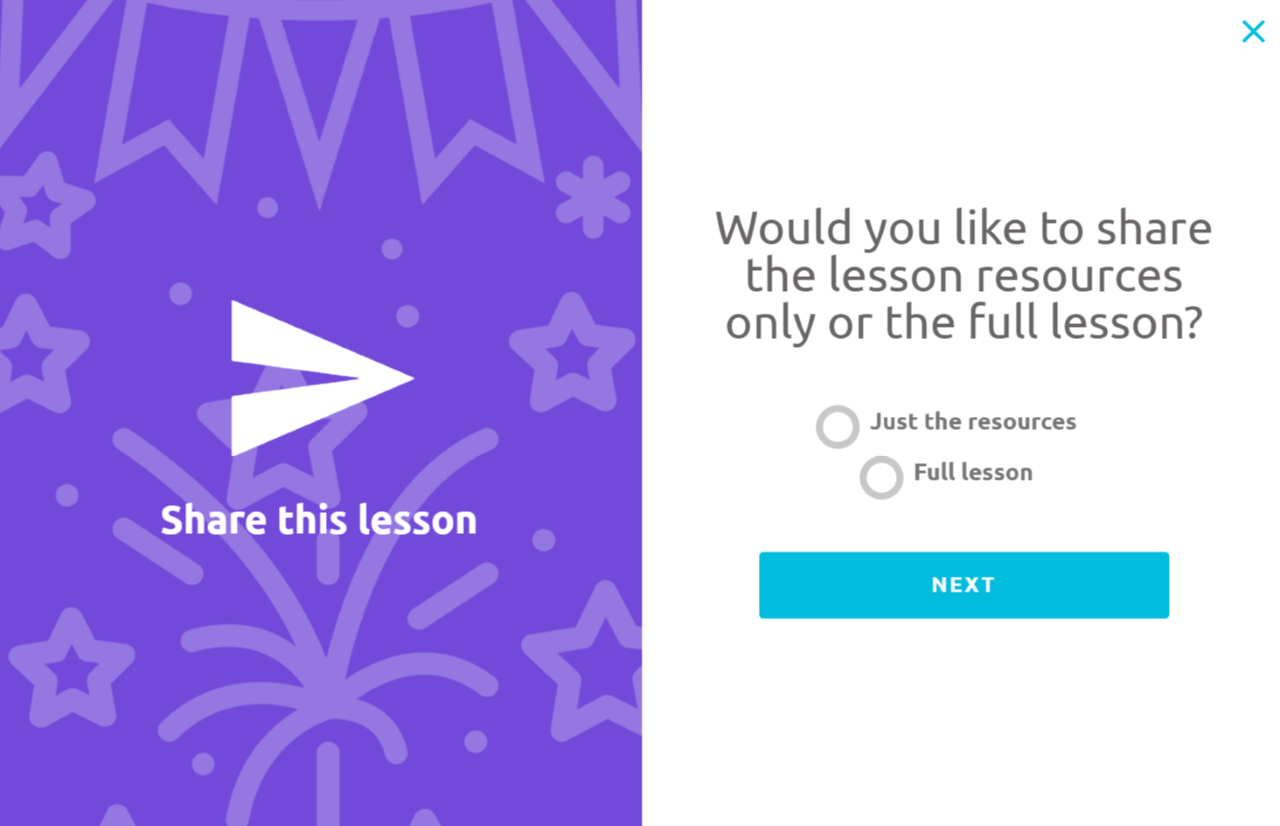 Your custom share link will then be generated. You can share this link with your students and they will have access to just the shared lesson or lesson resources.
Please note: These lesson sharing links are temporary and will only last a week before expiring.

For more information about hosting a virtual classroom, please see our Six-Step Guide to a Free Virtual Classroom.