Articles
MyAnswers does support basic attendance tracking for participants. 
During your event, you will be able to mark students as being present on the Manage All Students page in the People section. On any day of your event, a "Check In" button will appear next to each student. Simply click the "Check In" button to mark a student as present. If a child is marked present by mistake, click "Cancel Check In" to undo that.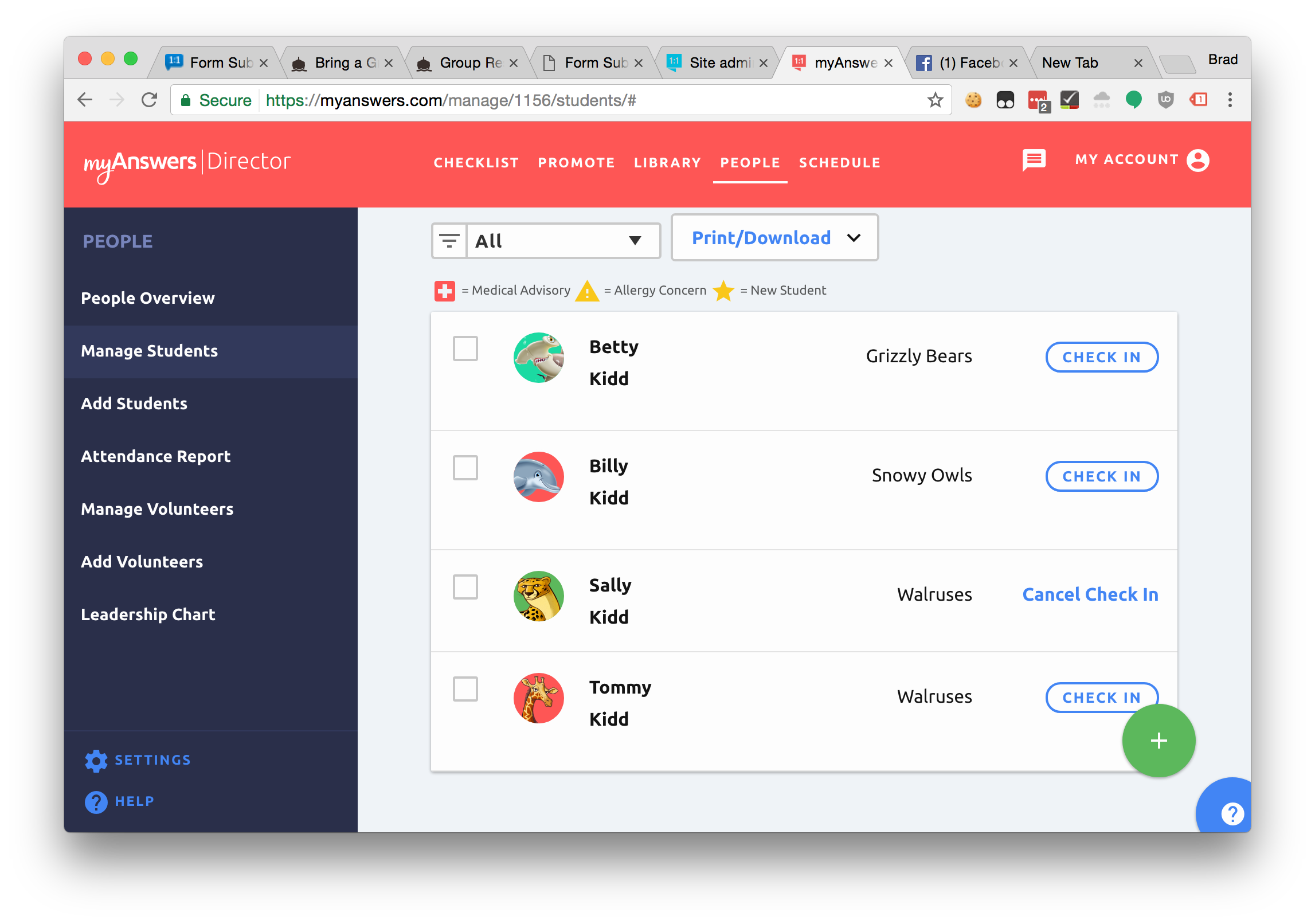 To simplify attendance, you can filter the list of students. For example, you can display only students who are not checked in, or only students in a specific team. You also can use the search function to find a specific student.
You can authorize individuals to track attendance for specific teams. On the Coordinators page, accessible from either in the Settings section or the People page, you can add "Team Leader" coordinators. For each Team Leader, you will be able to define which teams they have access to. 
The attendance data can be seen in two places:
There is an "Attendance Report" option in the People section.  It shows the totals for your event, and lists each student by team, along with the totals for each team.
The attendance data will also be included in the Student List Download available on the Manage All Students page. The attendance data columns will only appear once the event has started.
Notes:
The current functionality is very limited. We will be adding additional functionality over time, but wanted to get something available as quickly as possible.

Only students who are assigned to a team can be checked in.
It is only possible to make changes to the current day's attendance records. There is currently no way to make changes or corrections to previous days.